Senior Highlights - Early Graduates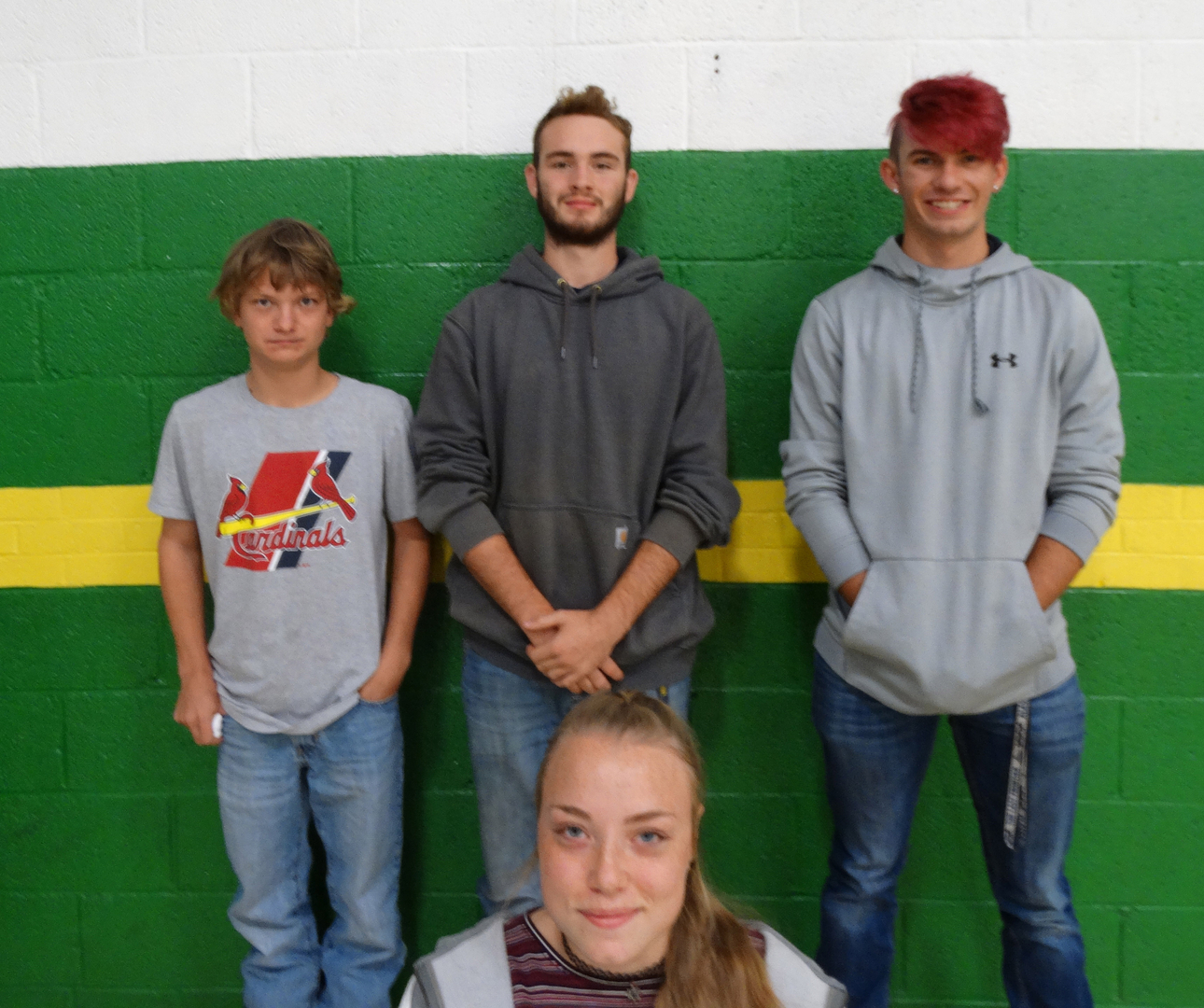 This week we are highlighting early graduates! They are Alicia Jackson, Ethan Lehne, Logan Wilson, and Damien Tibbs. Brown County High School is very proud of these students and wishes them the best on their future endeavors.
Alicia Jackson plans to attend college after high school. Her most embarrassing high school memory is falling down the gym stairs. Alicia says the worst thing about being a senior is having to take civics. She was in track and her advice for incoming freshman is to go with the flow and do your work.
Ethan Lehne plans to go to Trade School for welding, after which, he plans to join the Marines Infantry. His dream college would be John Wood or MIT. His plans for the work force include getting a job in welding. He plans to live in Texas because of the warm weather. He says that the most rewarding part of graduating high school is getting the diploma. He says that the best part of being a senior is that it is his last year. His favorite memory from high school is "football." In ten years, he sees himself married and living in their own house. His advice for incoming freshmen is simply to "get organized." He was involved in football, basketball, baseball, golf, and track.
Logan Wilson does not plan on going to college; however, he does plan on going into the Navy. Logan would like to continue living in Brown County. Mr. Garrett has influenced him the most because his point of views on his classes are different and puts his own twists on things. The worst thing about being a senior to Logan is being held to a high standard. His favorite memory from high school was the AG trips. Logan's advice for incoming freshman is to stay on the right side of the hallway. Sports, clubs, activities, hobbies Logan has done include, football, FFA, boy scouts.
Damien Tibbs said he plans to do FOC Ray farms he also said that he would want to live on a farm because he loves cows. The most rewarding thing about graduating HS in his opinion is getting a diploma. The teacher that had the most influence on him was Mr. Woodruff because he is always there for support. Damion says the worst thing about being a senior is not getting to see Mr. Woodruff. His favorite memory in HS is being in FFA, in ten years he sees himself married as well as living on a farm. The advice he would give to freshman is go to your locker after every hour. He says his most embarrassing moment in HS is getting caught kissing a girl. Activities he did were FFA.